object — Bedside Lamp
It's not smart, but it dims.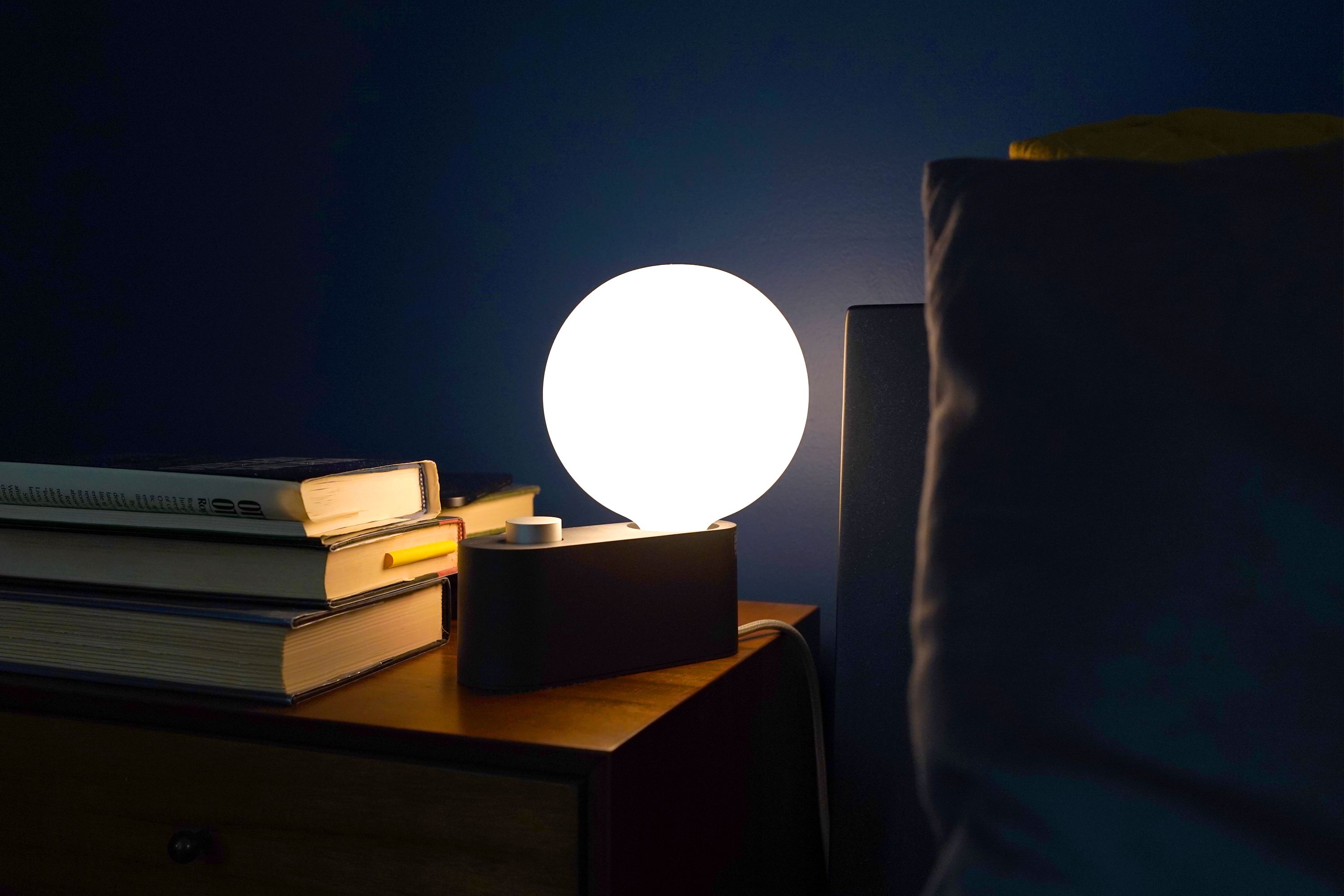 We briefly dabbled with smart-bulbs in our house. It did not go well. Why we make these things, I do not know. Why is controlling a lamp with your phone better than with your hands?
What I noticed after creating a smart light array in our house is that, in the real world, every lamp has its own rules. We use them consistently enough, but inconsistently among them. If you want every lamp in your house to obey the same rules, the apps make that easy. If you don't, prepare to lose your sanity. But our entire lives of using lamps as individual utilities — of turning them on and off by hand individually — have created a set of patterns that is hard to contain in a program. Despite setting up routines in the app, I would regularly interrupt them by using the switch on the actual lamp. Who'd have thought.
So we got rid of all the smart bulbs.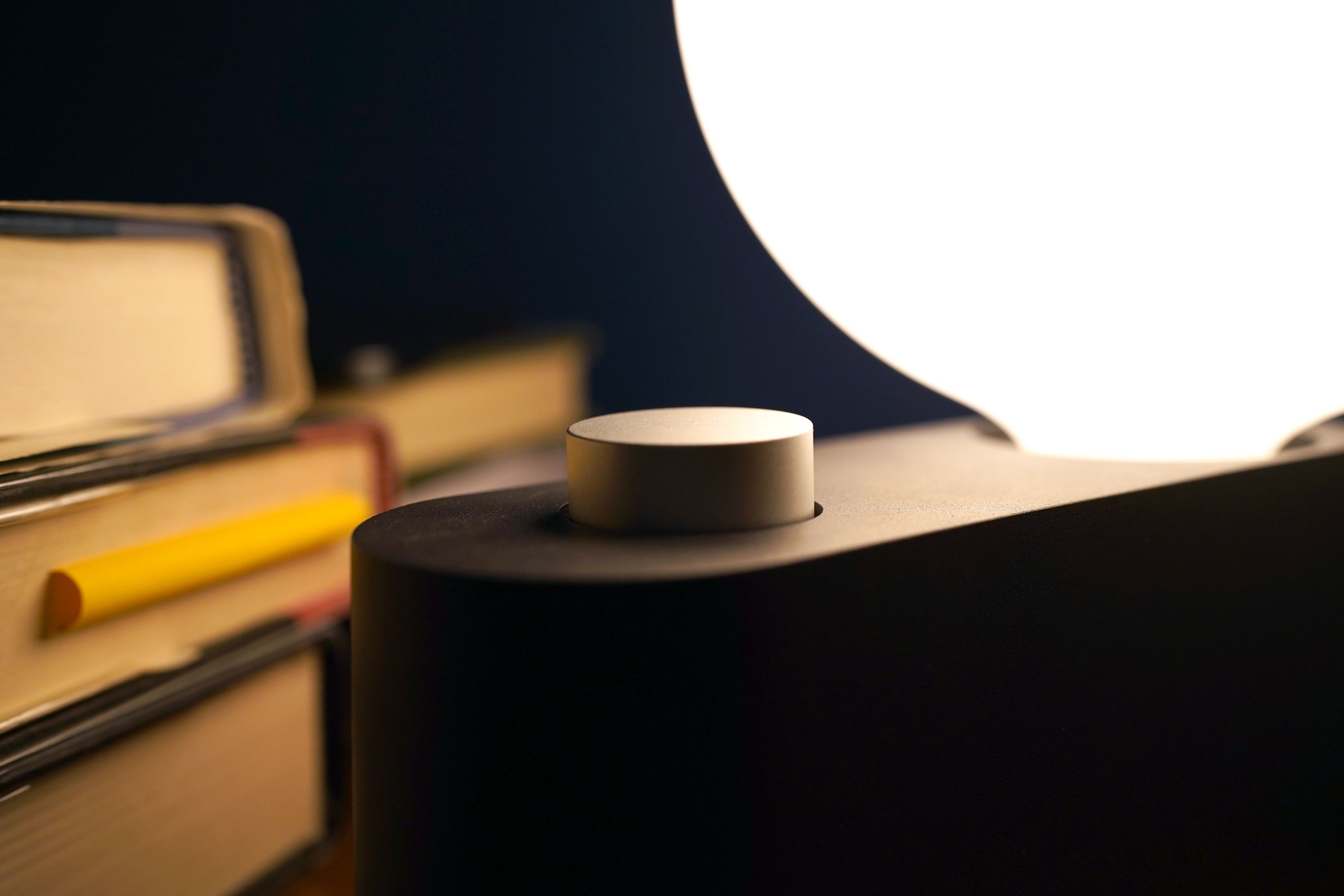 In our bedroom, we have a pair of Alumina lamps. They're kind of pricey but I have never had a better bedside lamp. It turns on. It turns off. It brightens. It dims. All with one knob that has the feel of a 1970s stereo volume control.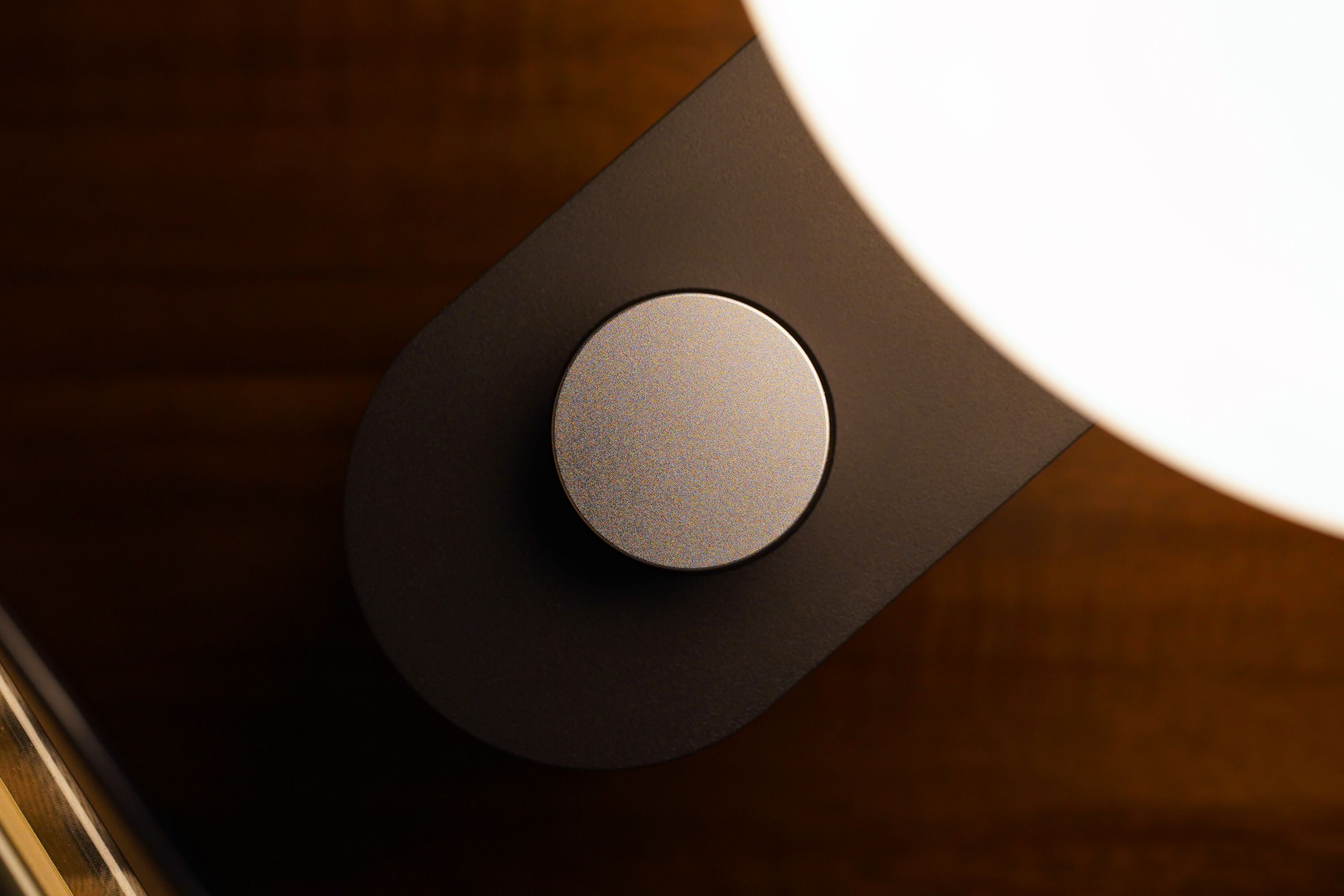 Most nights, I head upstairs glad to spend the last moments of my day feeling very far from everything. Our bedroom, with its ceiling following the pitch of the roof, feels high up and tucked away. We painted its walls a dark blue, and in the evening, they nearly disappear. The windows have built in walnut blinds that are original to the house — over 70 years old — and as good as new. They turn gently and smoothly, closing us in from the outside.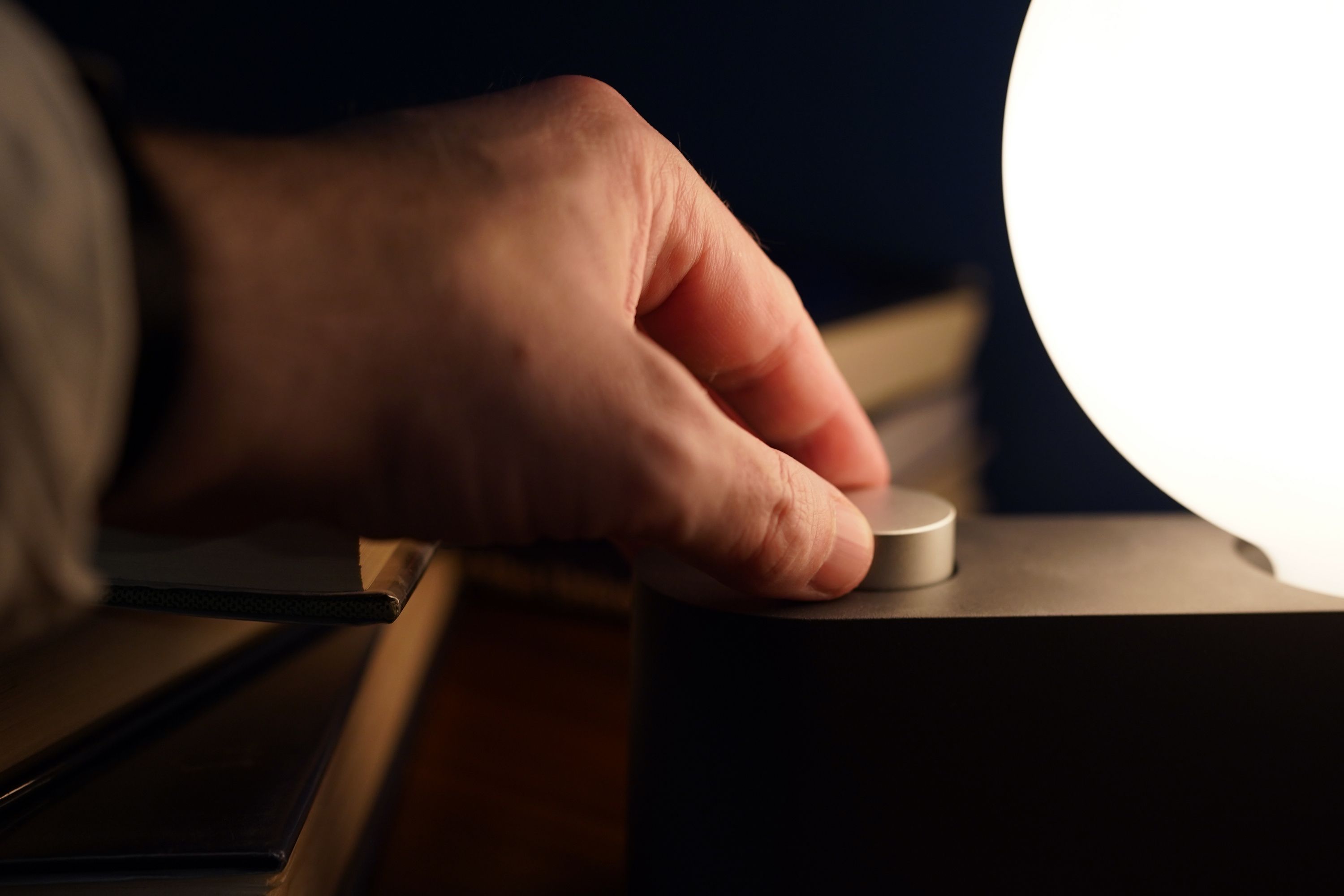 I like that, up here, I'm not connected to anything. Every detail of this simple room helps with that, especially this lamp, which is a very good lamp.
---
---
Date
2 June 2023
---
---