object — Cylinder Lamp
Twenty years ago, I needed a lamp. So I made this one.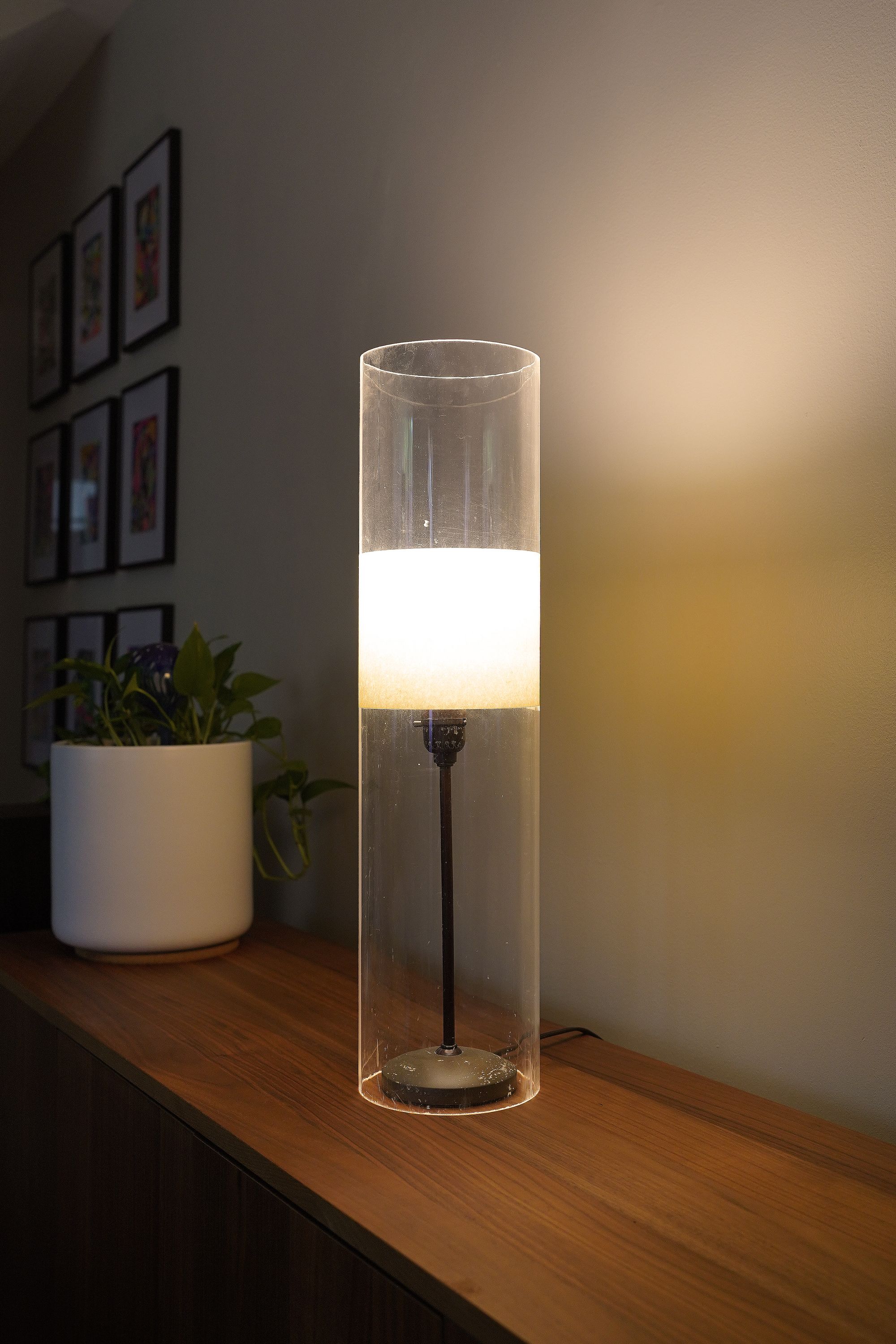 In the spring of 2003, I graduated from college and moved in to my first apartment. After my housemate and I had moved all our things in, I made a list of the things I needed.
I had lived in college housing for the entire time I was at school because I worked as a Residence Life Advisor every year. So, I never needed a bed or a desk. I had brought a lamp with me, but I needed another one. Springtime was the great purge in the city, when students packed up, moved, and left all kinds of useful things on the sidewalks to be scavenged before trash pick-up. So, we went out to trash-pick.
We both made beds and desks from milk crates and plywood. It sounds rough, but we were design students — my housemate a furniture designer, even — so these things worked as well and looked as good as we could make them. Below is an unfortunate picture of me at the time. You can see how committed we were to milkcrate-chic.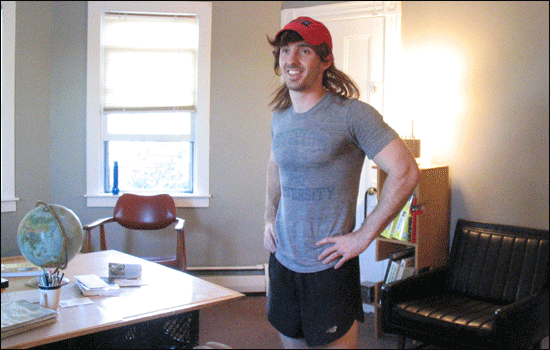 As for my lamp, it came together in about twenty minutes.
I found a working desk lamp without a shade and a perfectly sized acrylic cylinder. I took them home. Using some duotac — an archival double-sided adhesive paper, I cut a long strip and used it to create a wax paper sticker positioned right where the light bulb would be if the lamp was placed inside the cylinder. Then, I carved a notch into the base of the cylinder to allow the lamp's cord to run out and the cylinder to sit flat on a table. Done!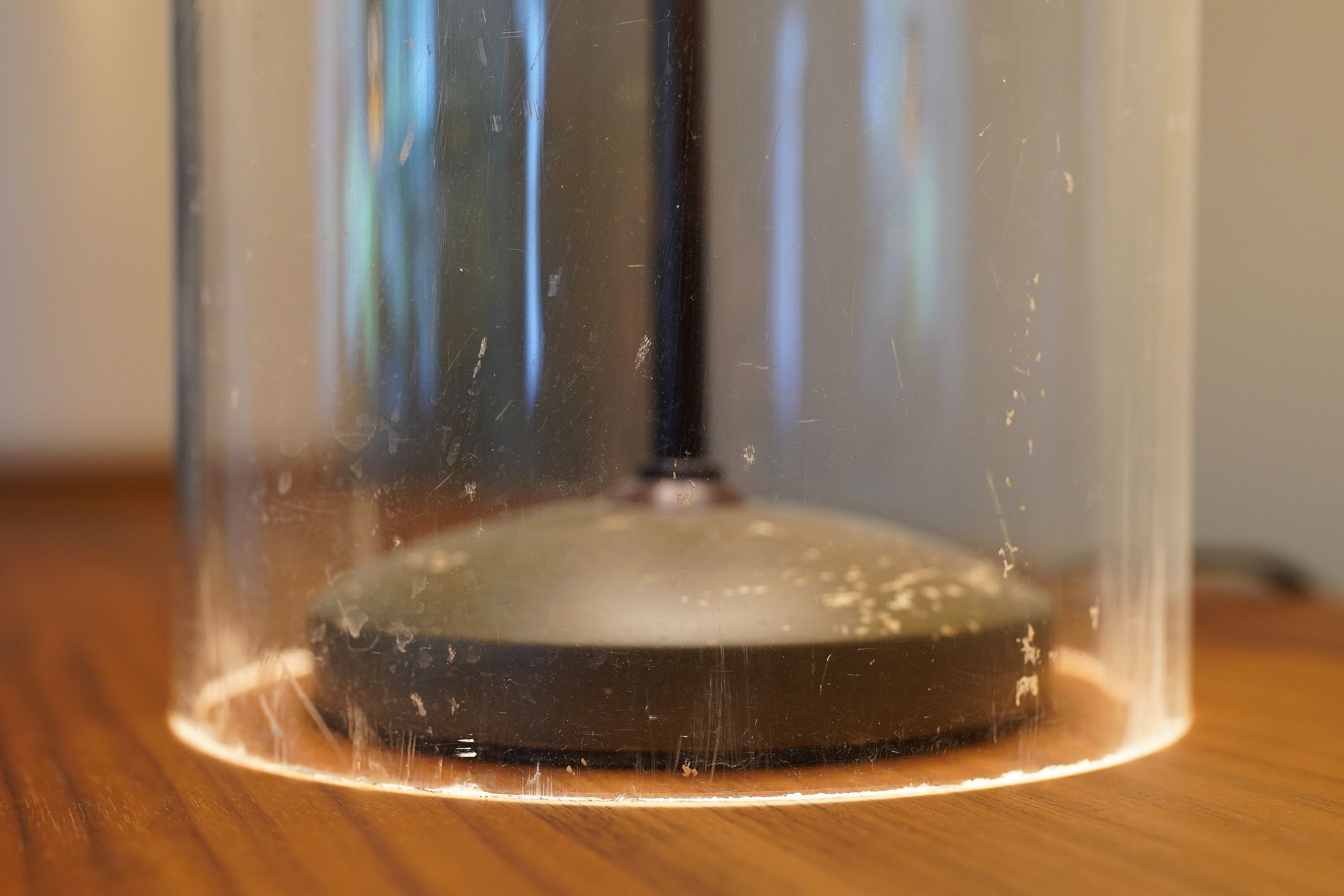 I've been pleased by how the wax paper has yellowed slightly with age. It only warms the light a bit more, giving this thing the look of a sci-fi prop. I clean the cylinder a couple of times a year, but that doesn't prevent it from getting scratched. I was so bothered by the first few scrapes, because of how they each create another surface for light to bounce from. But over time, they've increased in number and softened, creating a beautiful patina. Up close, you can see how weathered the cylinder is; a few steps away, it still looks pristine.
I've used this lamp everywhere I have lived since that first apartment. What began as a cheap solution to a common household need has become, for me, a priceless artifact and a persistent reminder of a scrappy and creative past.
---
---
Date
24 April 2023
---
---
---